US Taxes for Expats in South Korea
With an estimated population of 120,000 to 158,000 Americans, South Korea has become a popular destination for US citizens and expatriates. In addition to boasting technological innovation, world-famous cuisine, and a unique hybrid culture which blends the ancient with the modern, South Korea's economy is ranked eleventh in the world, with new and exciting business opportunities expanding all the time.
If you're considering moving to South Korea, you should consult with an experienced CPA before you depart. Expatriates and US citizens abroad are subject to the some of the world's most complex tax liabilities and reporting requirements, and even innocent mistakes can have lasting financial and legal ramifications for noncompliant taxpayers. To start discussing your tax matter in a free and completely confidential consultation, call international CPA Ted Kleinman of US Tax Help at (800) 810-9312 today.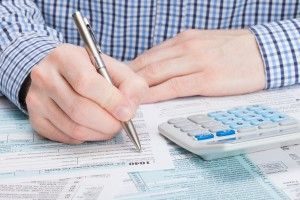 Do I Need to File an FBAR if I Have a Bank Account in South Korea?
The acronym FBAR refers to the Report of Foreign Bank and Financial Accounts. While FBAR is not exactly new, having been established more than four decades ago by the Bank Secrecy Act of 1970, recent years have seen a dramatic increase in the extent to which compliance with the FBAR filing requirement is monitored and enforced.
The intended purpose of FBAR, which requires certain taxpayers to disclose the contents of foreign bank accounts, is to crack down on offshore tax evasion, as failure to file an FBAR can result in the imposition of severe civil or even criminal penalties. However, because the current FBAR requirements are so broad in scope, numerous individuals living and working overseas have become entangled in its all-encompassing net. If you have an account with a South Korean bank or financial institution, you may be subject to FBAR requirements without even being aware of this fact.
The United States is unique in that it requires all US persons to disclose global income above certain thresholds to the Internal Revenue Service. US persons are defined by the IRS to include:
Domestic Corporations
Domestic Partnerships
Estates
US Citizens
US Residents
Trusts
You are required to file an FBAR if you are a US person with signature authority over, or financial interest in, a South Korean bank account whose value surpassed $10,000 at any point in time, no matter how briefly, during the relevant reporting year.
FBAR must be filed online using FinCEN Report 114, available exclusively through the BSA E-Filing System, which replaces the Form TD F 90-22.1 used in previous years. The next deadline for FBAR is June 30, 2016.
As noted above, failure to file an FBAR can have severe financial consequences – even in cases where the taxpayer's misconduct was purely accidental. Negligent failure to file may be penalized with a fine of up to $10,000 per violation, while deliberate or "willful" failure to file is a federal felony subject to the following penalties:
A civil penalty of up to either $100,000 per violation, or 50% of the balance in the problematic account, whichever amount is greater.
A criminal fine of up to $250,000.
A prison sentence of up to five years.
Moreover, a criminal conviction will result in the creation of a felony record, which can be extremely burdensome with regard to employment, lending, housing, professional certification and licensing, and many other parts of daily life.
What is the IRS Offshore Voluntary Disclosure Program (OVDP)?
As the previous section makes amply clear, the consequences of an intentional or even negligent failure to file an FBAR can have devastating and far-reaching effects, the most alarming of which is probably the potential for up to 60 months of incarceration in federal prison.
If you have any concerns about a possible failure to comply fully with the requirements related to FBAR, you should also be aware of the Offshore Voluntary Disclosure Program, or OVDP. Several incarnations of the OVDP have been referred to as the OVDI, short for "Initiative," though the core of the program/initiative remains fairly consistent from year to year. In addition to the standard OVDP/OVDI, the IRS also offers a variation known as the "Streamlined" OVDP, which follows different rules and criteria, most notably the requirement that participants formally certify that their conduct was not willful.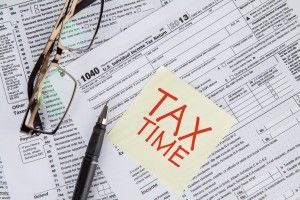 Stated simply, participation in the OVDP gives taxpayers a relatively safe way to disclose previously unreported income and assets to the IRS. By participating in the Offshore Voluntary Disclosure Program, not only will you pay reduced fines, you will also greatly reduce your risk of being incarcerated. However, you will not be permitted to participate if an investigation into your financial activities has already been initiated, which means it is absolutely critical to talk to a CPA about pursuing this option before you lose the opportunity altogether.
CPA Ted Kleinman has more than 20 years of experience assisting investors, expatriates, and US citizens with a wide array of complex international tax matters. Whether you have questions about FBAR and the OVDP, would like to learn more about your eligibility for tax benefits such as the Foreign Earned Income Exclusion, or need help navigating the IRS appeals process following a dispute, Ted Kleinman is ready to assist. Ted works with expats throughout South Korea, including but not limited to Seoul, Busan, Incheon, Daegu, Daejeon, and Gwangju. To set up a free and private tax consultation with Ted, call US Tax Help at (800) 810-9312.